| | | |
| --- | --- | --- |
| CANUIT | --- | |
INUIT ART
---
since 1989
Inuit Art over 28 years obtainable in the Netherlands from Canuit.
For a brief impression use the menu on the left side.

---
Canuit, Inuit Art,
F.D.Rooseveltlaan 116,
5625 PD Eindhoven,
Netherlands.


Phone: + 31 40 2415806
Latest update 02-05-2017
info@canuit.com




---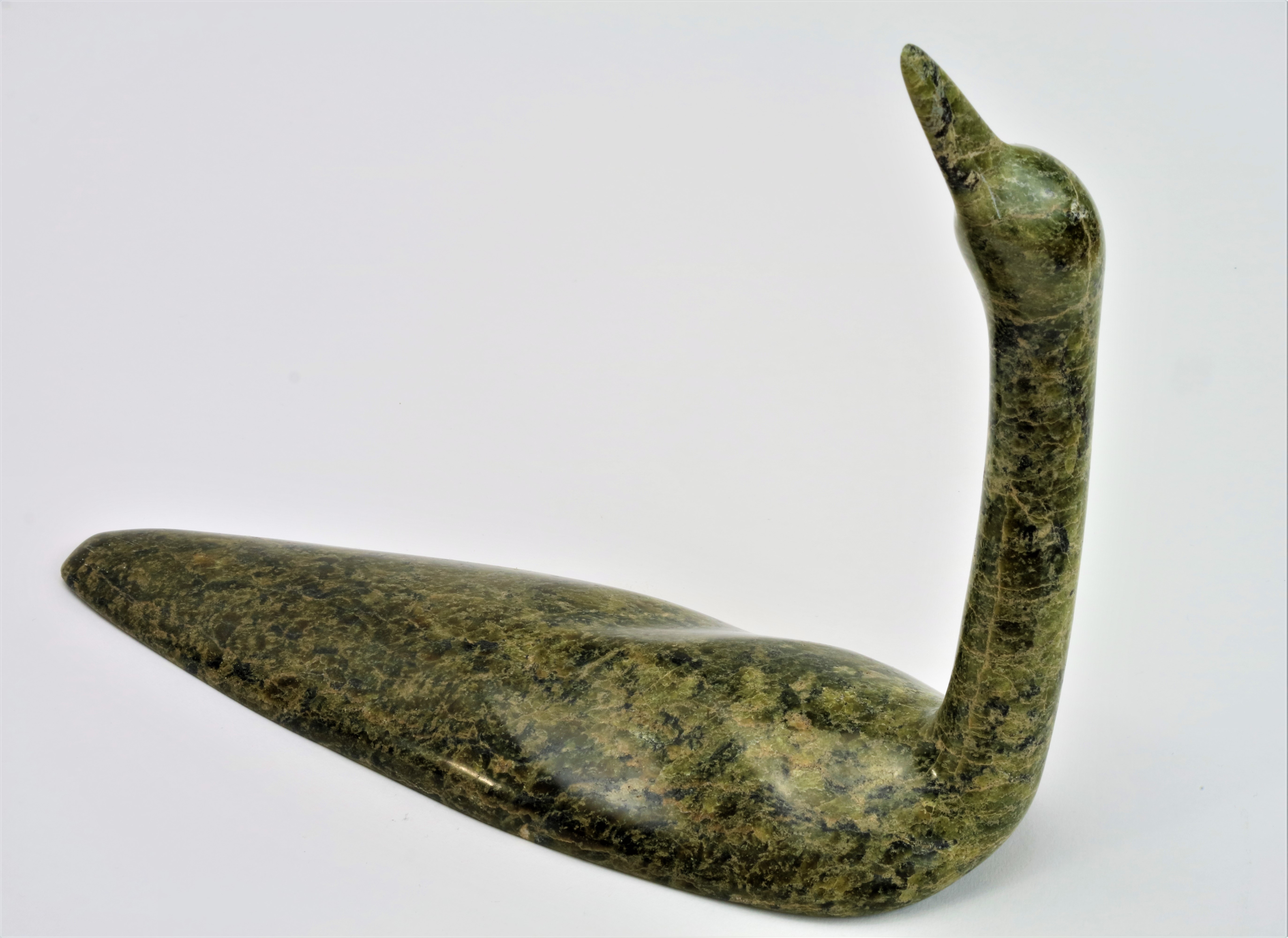 SCULPTURES.

Now in stock: Alex Alikashuak sculptures! Also sculptures available from different regions in the Canadian arctic e.g.: Inukjuak, Baker Lake, Lake Harbour, Taloyoak and Cape Dorset. Please check out our 'sculptures page' or contact us for more information on sculptures.
Inuit carvers produce sculptures using local found natural materials . Stone (soapstone)is found in different colours from soft medium grey to black to various shades of green. Weathered and fossilized whalebone found on the beaches. Ivory from the walrus tusk, and cariboe antler. Carvers use axes, hammers and chisels to rough out the block of carving stone, finishing their sculpture with rasps, files and sandpaper.

PRINTS.
Our print collection shows not only prints of different regions inside the Arctic, but also a large variety of techniques. Traditional stonecut, woodcut, stencil, etching, aquatint and drawings by different (wellknown) Inuit artists from Canada,Greenland and Siberia.
In stock:prints from Puvurnituq; Uelen e.g. Il'Key; Holman; Cape Dorset e.g. Kenojuak, Akesuk & Shuvinai.
Printmaking started in Cape Dorset in the late 1950's. With a minimum of equipment and technical training two very basic printmaking techniques have been developed: the stonecut and the stencil. Nowadays various techniques are being used. Look at our prints pages.
Prints can be obtained from Canuit and also from our canadian sister gallery.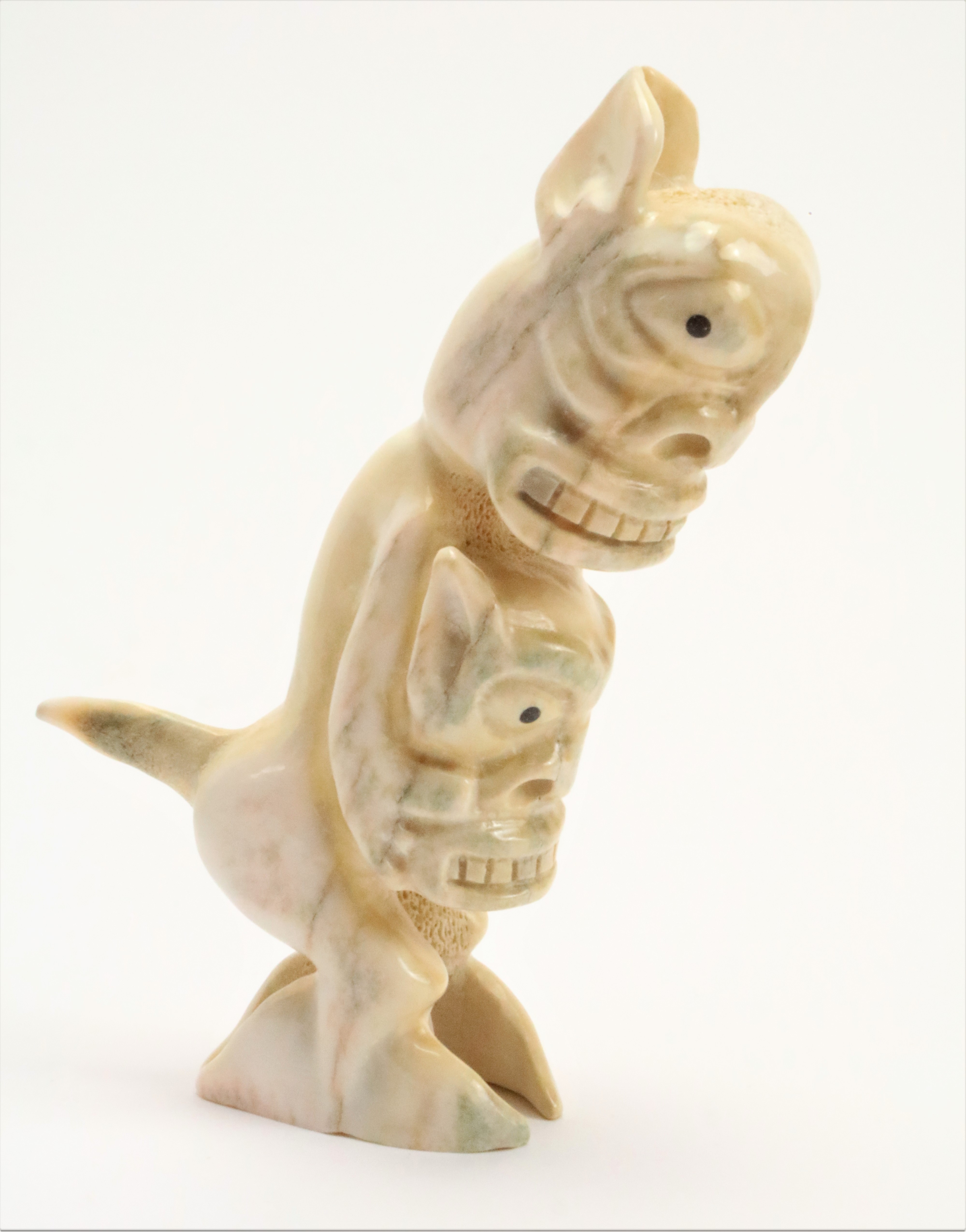 GREENLAND.
Our special page on Greenland. Here you will find Tupilaks and smaller sculptures only from Greenland.
Now in stock tupilaks, including some older tupilaks,by e.g. Kritian Falksen , Anders Kilime, Salo Kuko and Asser Mikaelsen.
Also a few soapstone sculptures, by e.g. Dorte Kristoffersen, Therkild Josefsen and Peter M. Petersen.
Feel free to visit this unique part of our website.
MISCELLANEOUS.
Here you will find art related products such as different Calendars.
But also 50 different art cards, Ulu's, Jewelry, stamps and sometimes small handicrafts.
And interesting links to other Inuit or Arctic sites. Find out about a dutch 'arctic' bookstore, the great northern arts festival or the inuit language.
---
---
---
02-05-2017 - K.Stevens.